This post may contain affiliate links for which I earn a small commission at no extra cost to you. For more info, check out my Disclosure Policy. Thank you for your support!
Last month Steve and I went to New York and it was honestly THE BEST TRIP OF MY LIFE. The sights, the sounds, and THE FOOD - there is gluten free available everywhere!
We absolutely had the most amazing time - the portion sizes are huge, the lights are bright, and it is just an absolutely incredible city. If anyone is planning their own trip, this is EVERYWHERE we ate - it's a pretty epic list!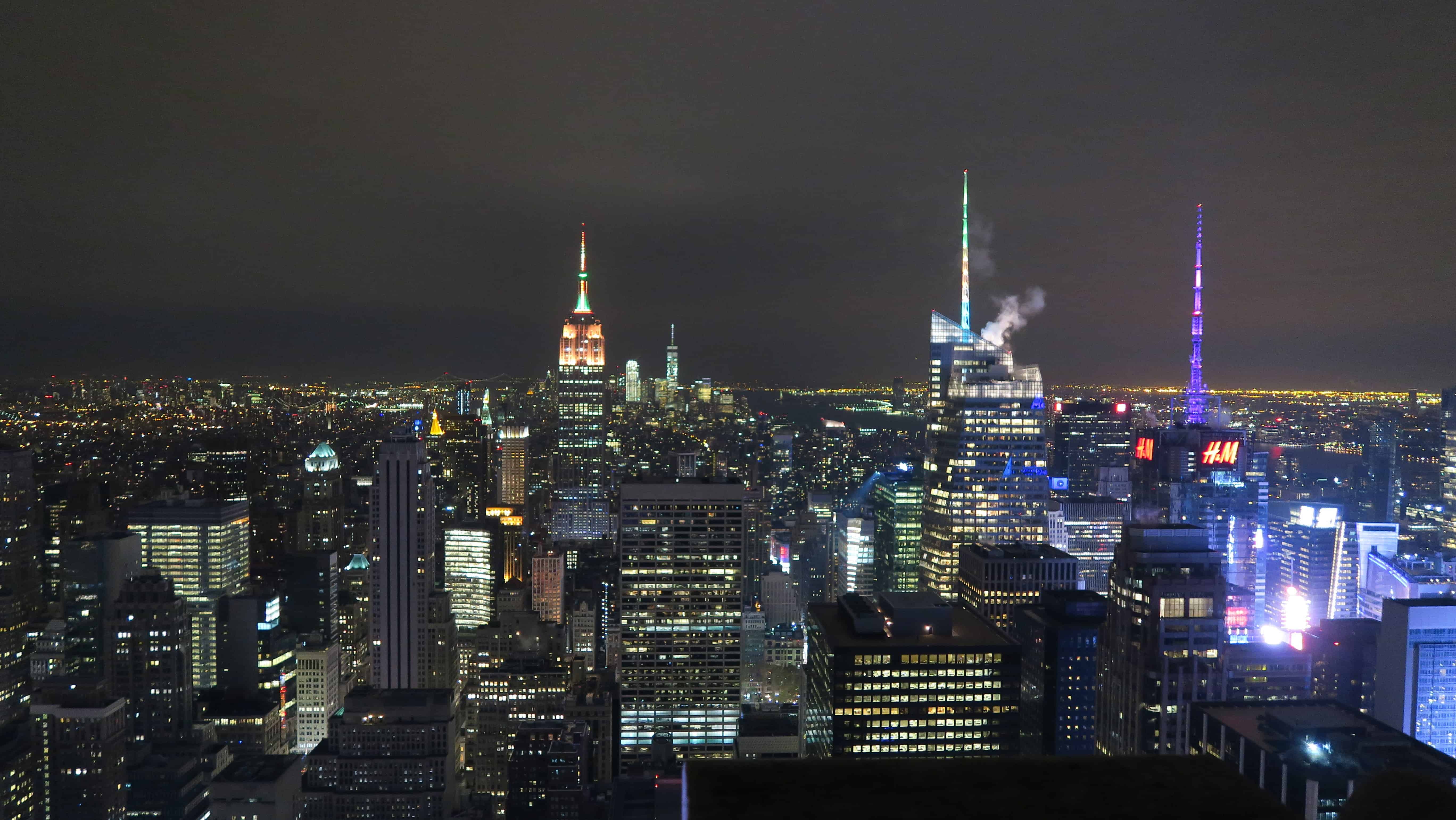 And at the end I've also listed some other resources and a fab app which helped me locate lots of food I could eat safely.
Oh, and don't forget to watch my video of our foodie adventure here!
Fluffy's Cafe and Pizzaria
370 W 58 Street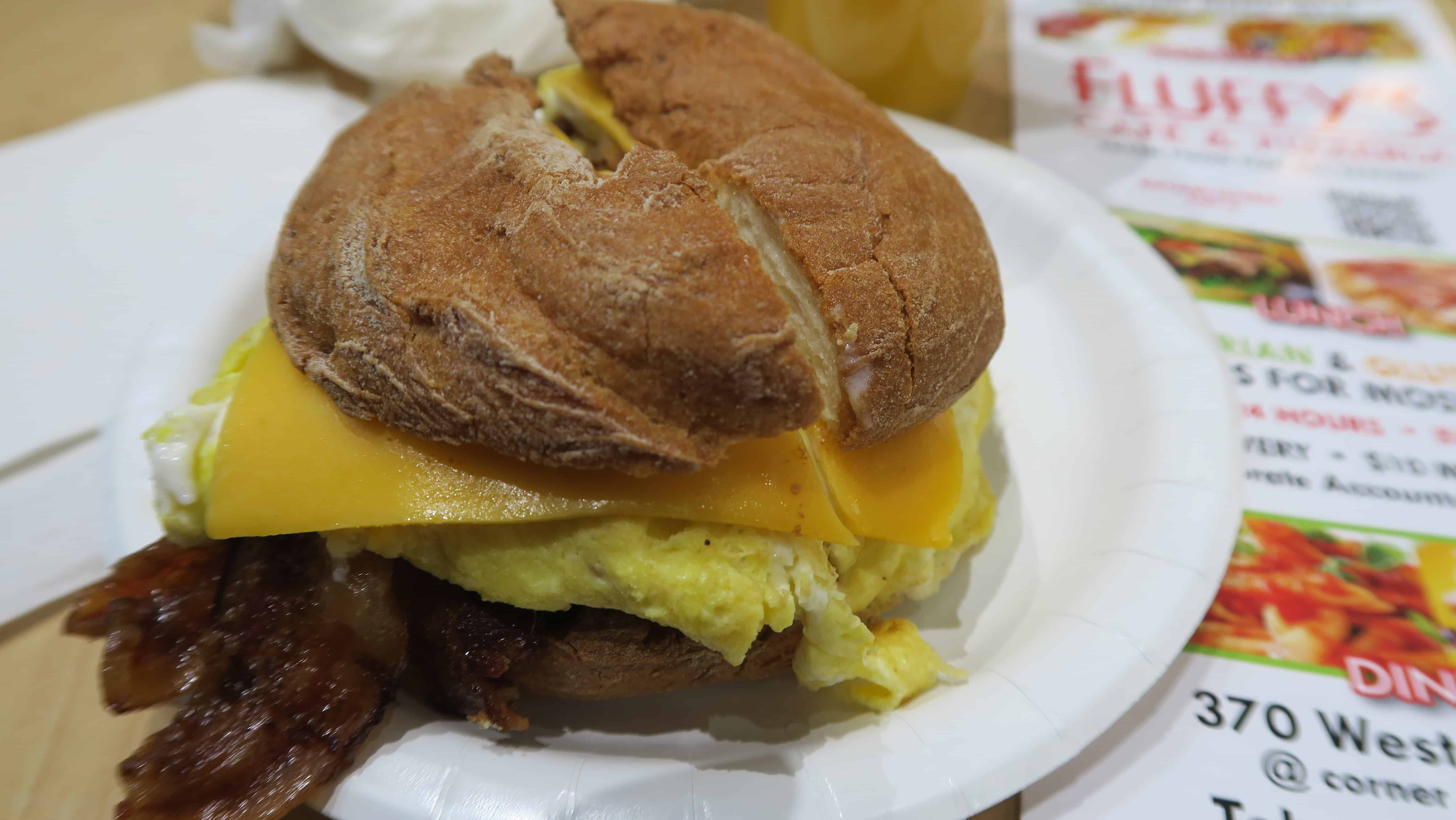 We stumbled across Fluffy's Cafe and Pizzaria completely by accident while walking to the ATM across the street from our hotel. It was literally two doors down from us and I honed in on the big 'Gluten Free' sign in the window like a glowing beacon!
I was disappointed at first as they advertised gluten free pancakes and didn't have any, but opted instead for a bagel with egg, bacon and cheese for my first ever breakfast in New York. It was delicious and so filling, and the perfect start to our Thanksgiving after waking up jet-lagged and starving at 4.30am, as they are open 24/7.
PizzArte
69 W 55 Street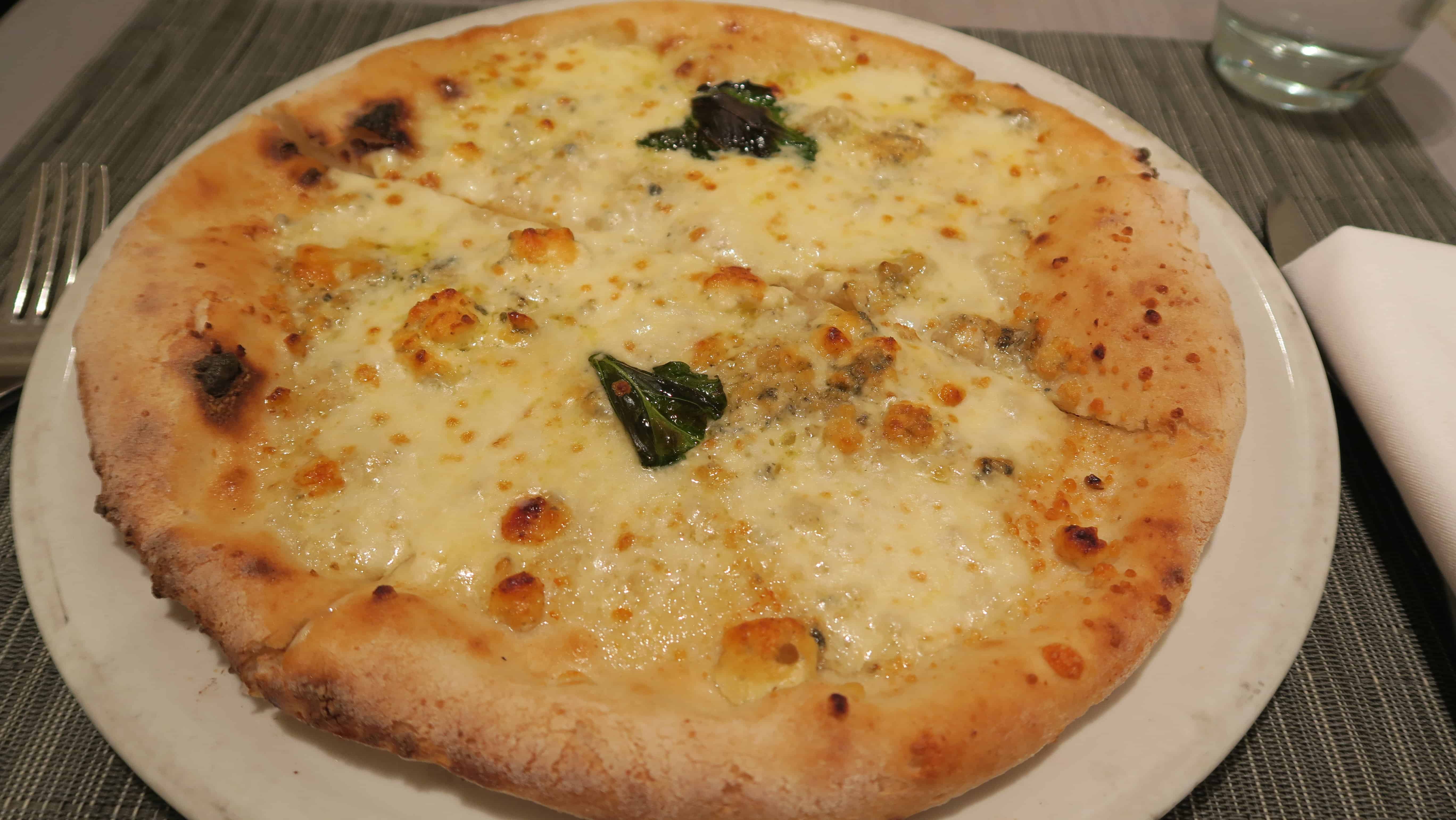 I was so happy we came across this gem because pizza (as you probably can guess) was high on my list of things to try in NYC. PizzArte is a cosy little pizza place in the heart of New York and serves a good selection of gluten free pizzas.
Their gluten free pizza bases are delicious and a novelty to any British coeliacs because THEY ARE THE SAME SIZE AS THE 'NORMAL' PIZZAS! I was so excited when it came out but then actually couldn't finish it - luckily they bagged it up for me to take with me.
I opted for the Quatro Formaggi pizza and it was super cheesy with a crisp and chewy base - it reminded me a little of the Isabel's gluten free pizza bases. Very tasty indeed!
Bloom's Delicatessen
350 Lexington Avenue
I was recommended Bloom's Deli by a few people on Facebook and it was worth the 20 minute walk from our hotel for breakfast there. It's a corner deli which looks authentically American inside - you feel like you've stepped into a movie set!
There is a large gluten free menu (just ask the server) and I opted for the pancakes with bacon and syrup - which I had been dying to try since we arrived. The portions were huge - I couldn't finish mine - but delicious and I savoured every mouthful.
Definitely make the trip to Bloom's - they also have gluten free New York cheesecake on the menu, as well as eggs, sandwiches, fries, salads and burgers, and you can eat in or takeaway.
Bluestone Lane Coffee Shop
Several locations, but we visited 30 Broad Street in the Financial District.
I found Bluestone Lane Coffee Shop while hijacking the free wifi at the Staten Island ferry terminal (we had just been on the free trip past the Statue of Liberty to avoid the cost of a specific cruise there!) using the Find Me Gluten Free app.
I saw the words 'gluten free donut' and that was it - I had to find it! It felt like we were walking off some dark back street (just near the Charging Bull statue) when I spotted it underneath some scaffolding!
They had a whole selection of gluten free cakes but the gluten free cinnamon donuts were a no-brainer. The server was really nice and chatty and the coffee was the best I had in my whole trip.
These donuts are AMAZING and meant I didn't feel left out when Steve's visited a Dunkin' Donuts straight after.
Lili's 57 Asian and Sushi Bar
200 West 57 Street
Lili's 57 was another one from Find Me Gluten Free and only a five minute walk from our hotel in 58 Street. On their website I found they had a dedicated gluten free menu to eat in or take away.
Steve loves Chinese and I can't remember the last time (if ever!?) we went out and ate Chinese together, so it was amazing to be able to eat it with him. The crispy sweet and sour clinched it for me - something I had never been able to try before!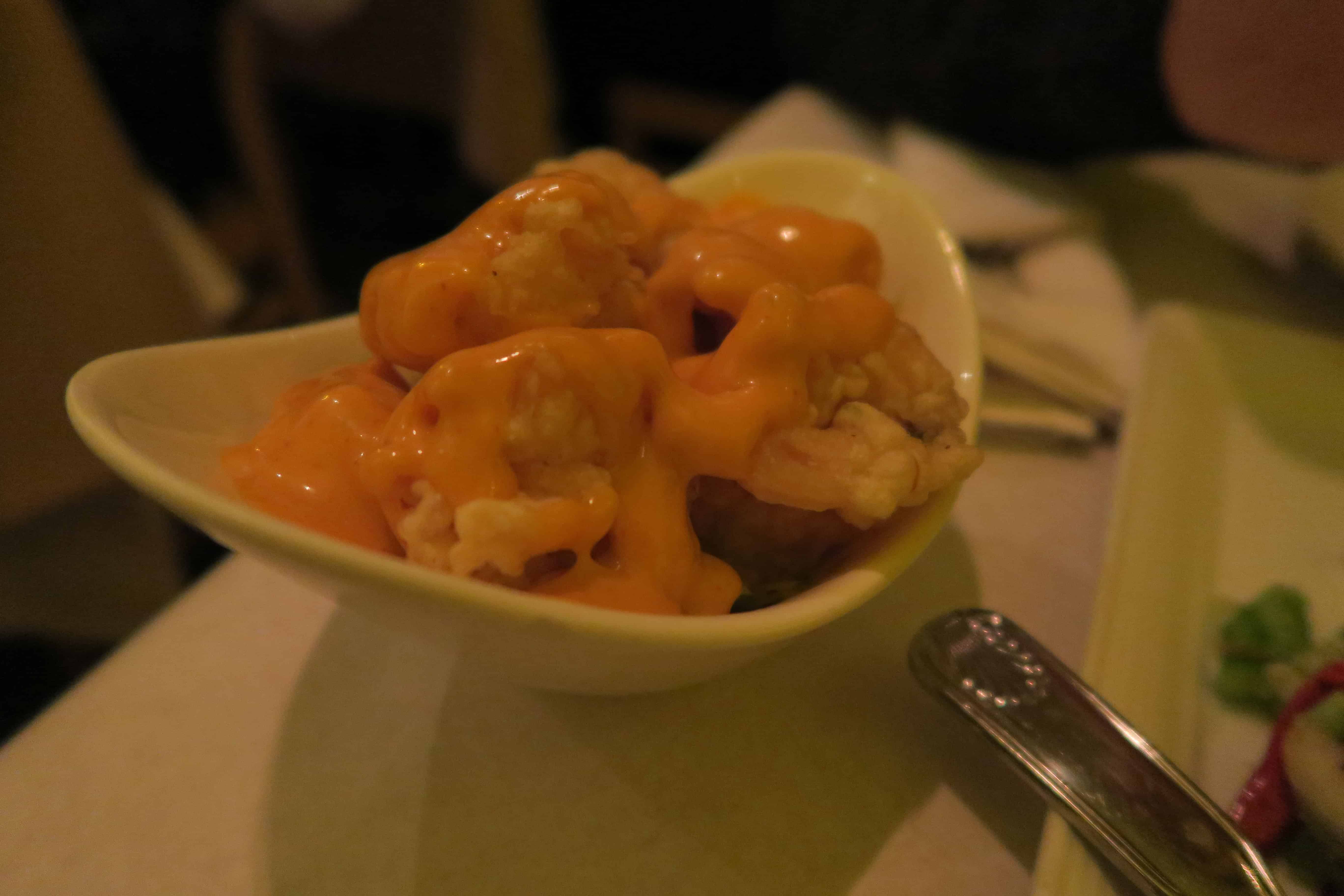 We started our meal by sharing gluten free tempura shrimp and gluten free salt and pepper squid - both in a deliciously crispy gluten free batter. Then we shared gluten free Singapore (rice) noodles and a gluten free crispy sweet and sour chicken.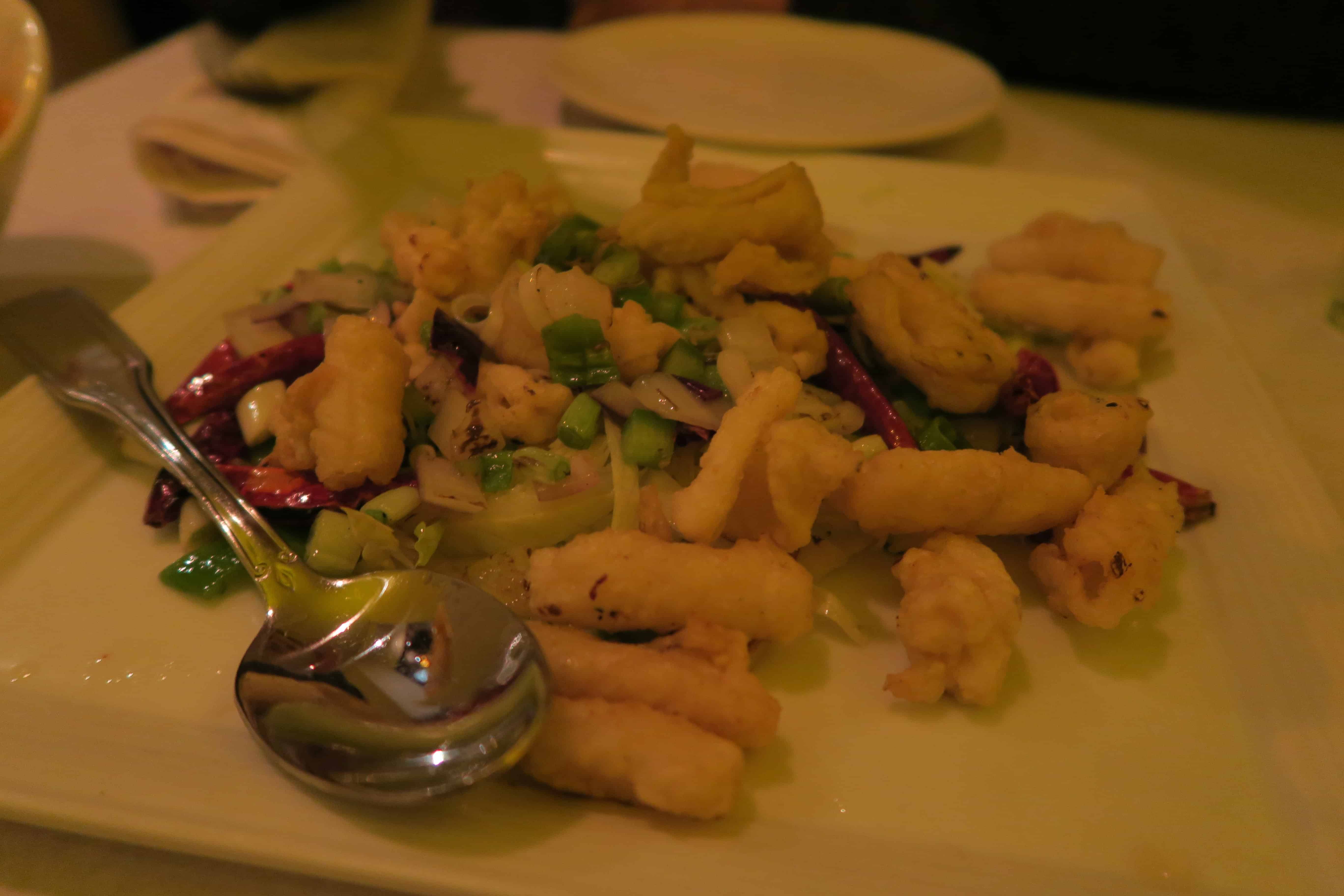 The whole meal wasn't too badly priced ($54 for the lot) and we ended up taking a doggy-bag home as we were so full - so it was Chinese for breakfast the next day too!
Los Tacos No 1
Chelsea Market
My friend Ruth moved out to New York three years ago, and promised when she heard we were visiting to show us the best tacos in the city!
She didn't disappoint - Los Tacos No 1 popular taco stall is easily found in Chelsea Market but the long queues (they move super quickly, I promise) and wafts of tantalising Mexican food.
All of the fillings are gluten free when served on corn tacos - and they are all incredible. While you're there it's worth trying the Nopal (cactus) - it tastes so good.
By Suzette Crepes
Chelsea market (and other locations)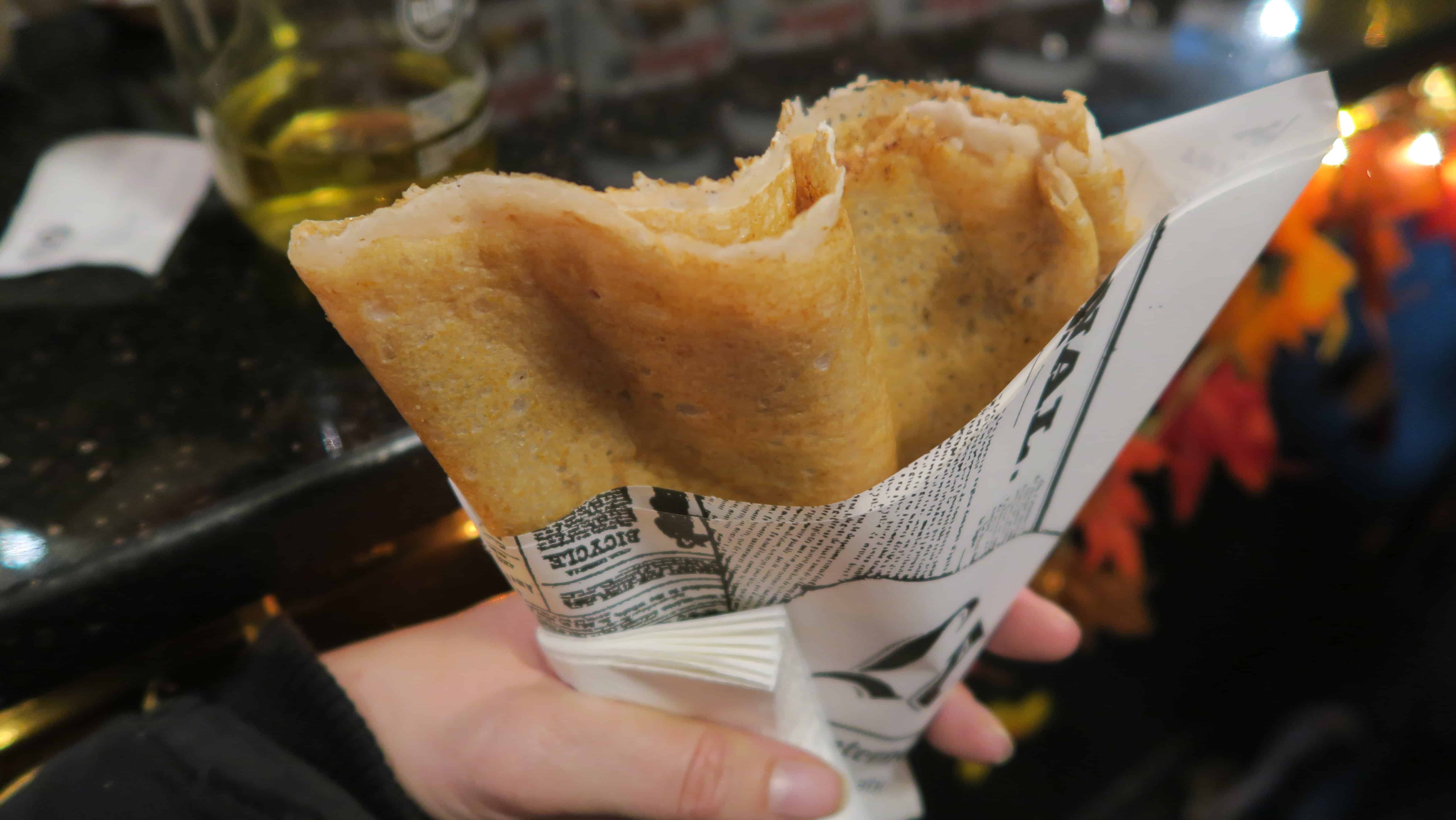 By Suzette has a great range of gluten free crepes, both sweet and savoury. The gluten free crepes are made with rice and lentil flour and taste delicious.
Steve and Ruth both had Nutella in theirs but I opted for cinnamon, butter and sugar and it was so yummy. My first ever crepe too!
S'Mac
157 E 33 Street
S'Mac was one of the restaurants on my New York bucket list. It was just a short subway ride from our hotel on W 58 and worth the trip. It wad one of my favourite meals of the trip.
You choose your size of macaroni cheese (I opted for the smallest, Nosh portion and it was plenty) and then you can either make your own of pick one of the favourites.
I had an All American (when in Rome!) and it was amazing - two cheeses and grilled to perfection (the gluten free one doesn't have breadcrumbs). Steve and I were also really pleased to see they did Crabbies too, which washed down the mac and cheese perfectly!
Erin McKenna's Bakery NYC
248 Broome Street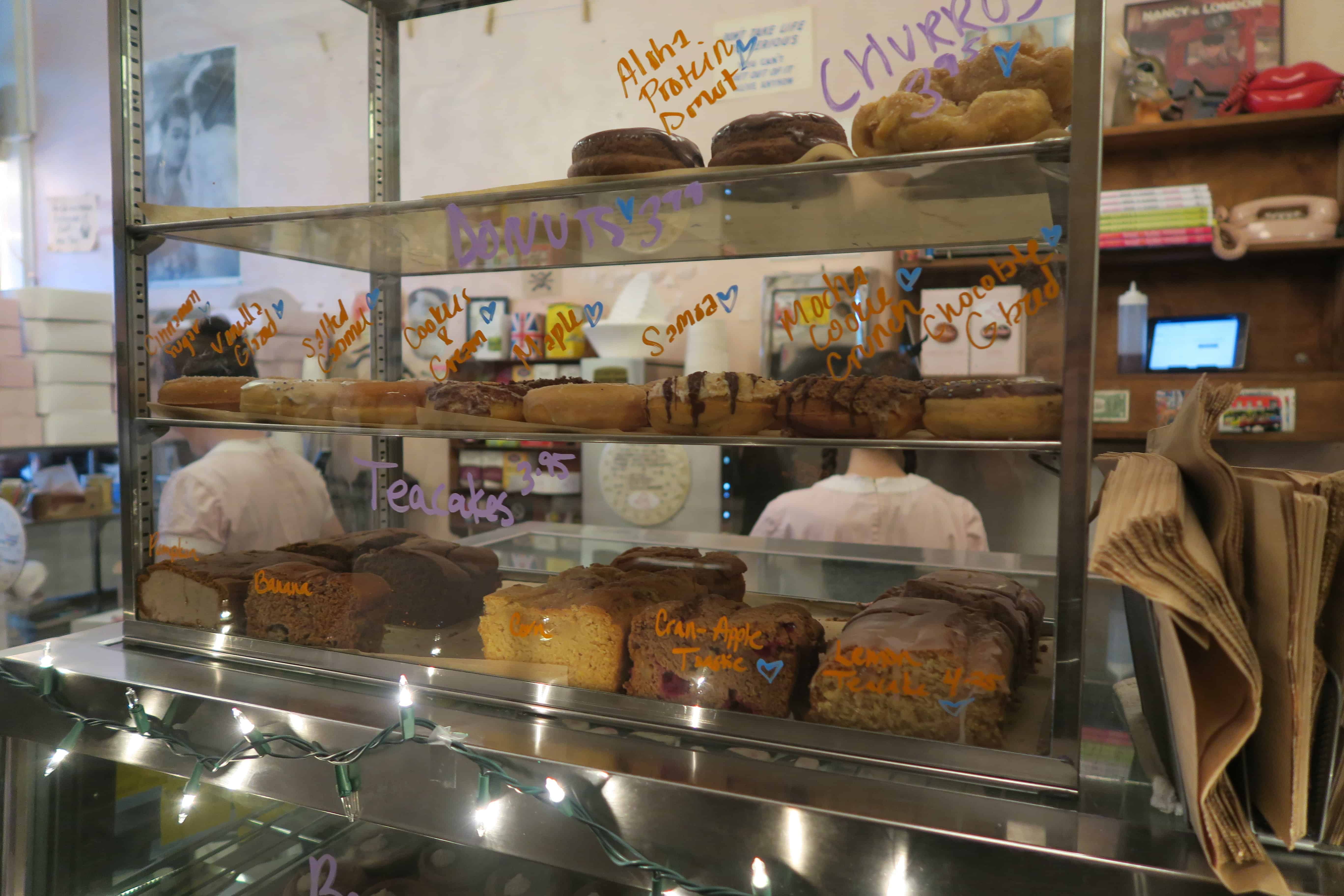 Formerly known as Babycakes, Erin McKenna's Bakery is a totally gluten free, wheat free, vegan, kosher, egg free, dairy free, soy free and refined sugar free bakery. And what's more it's incredible.
Erin McKenna's is famous worldwide and while we walked through some decidedly dodgy-looking streets to find it, these were the best gluten free doughnuts EVER!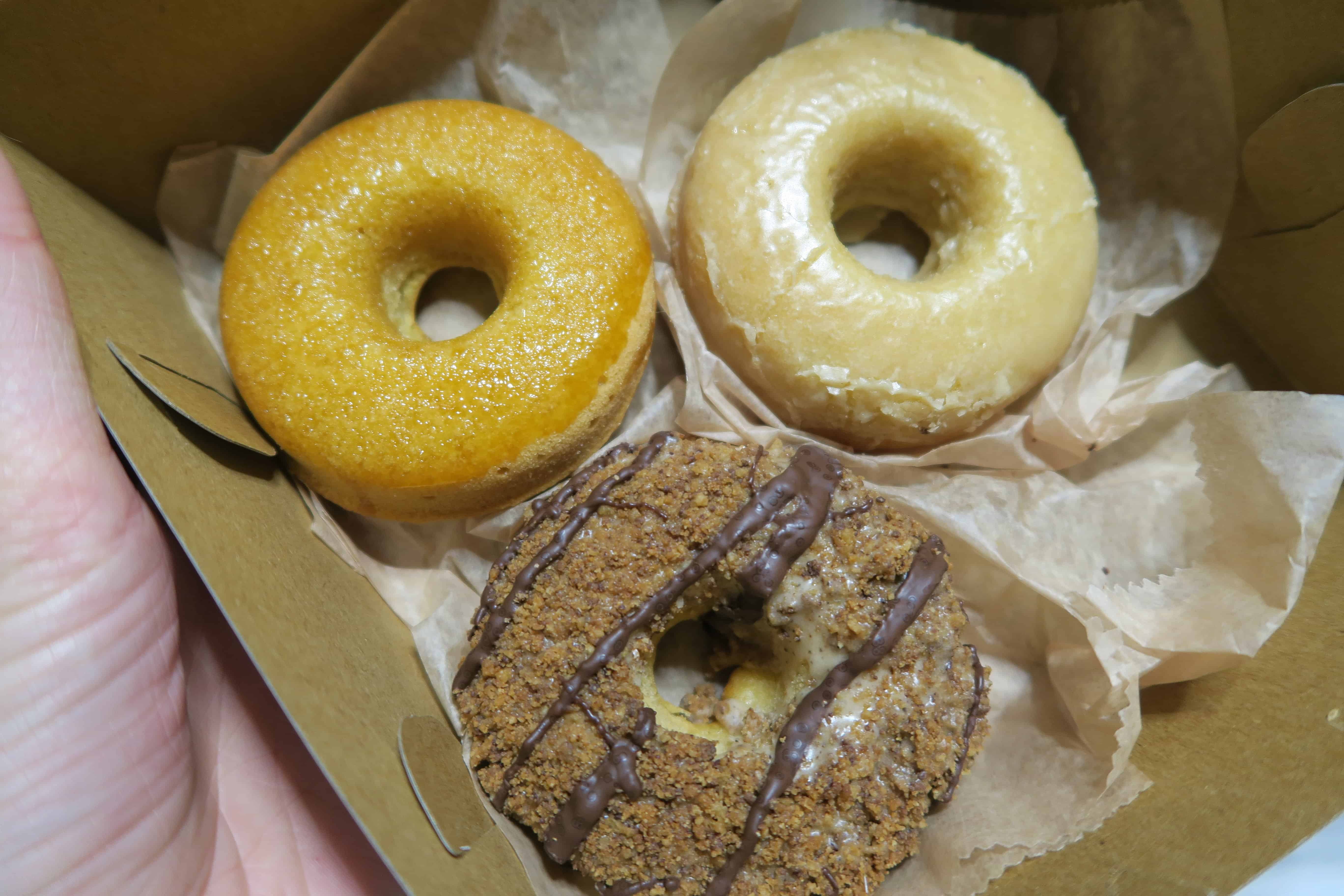 I was so overwhelmed by the choice of gluten free doughnuts, cupcakes, cookies, churros, eclairs and much more, I didn't know what to pick! In the end I opted for a maple glaze, salted caramel and mocha cookie crunch, and they were all amazing. The best doughnuts I've ever tasted!
Sprinkles Cupcakes
780 Lexington Avenue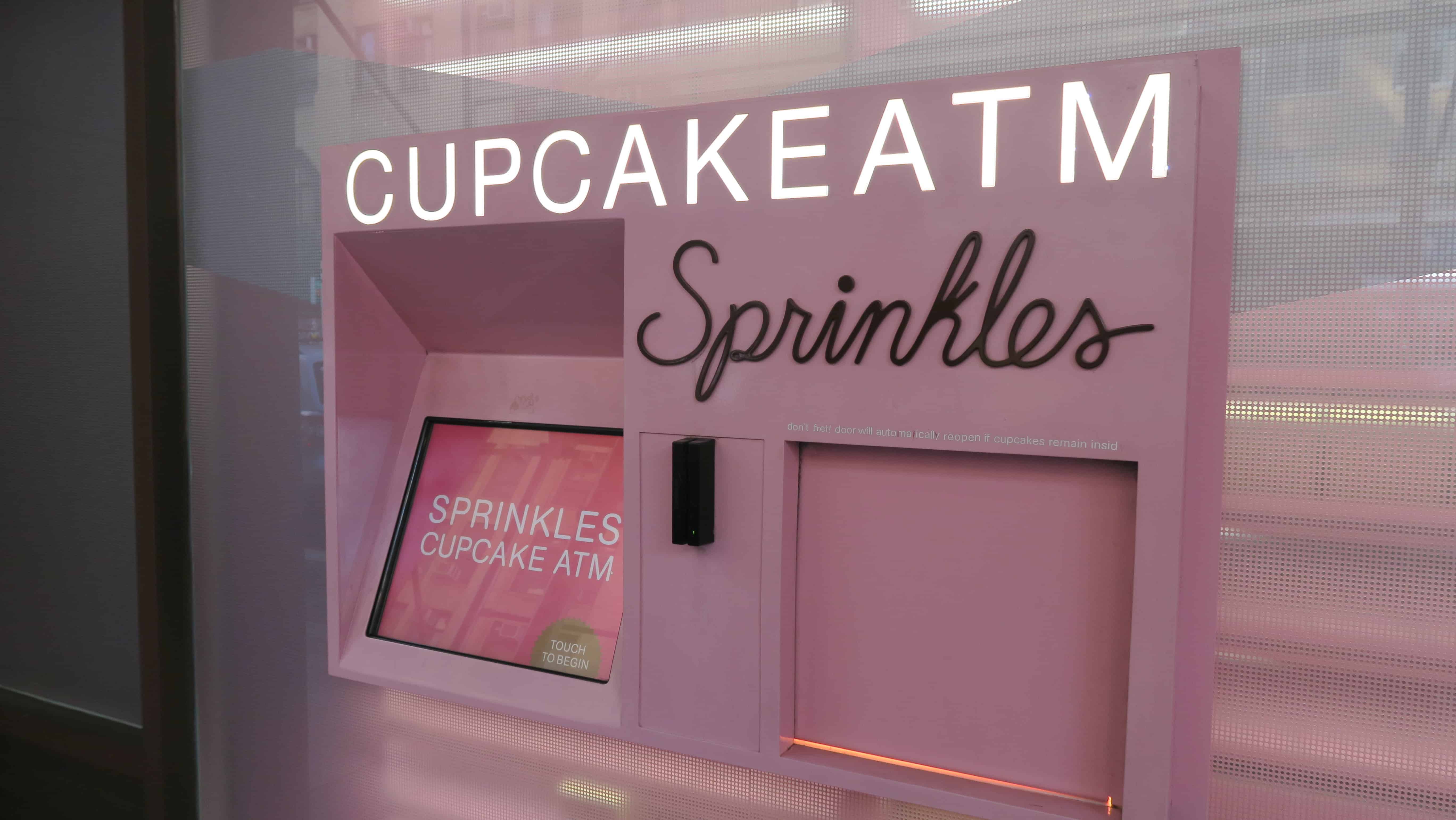 I headed to Sprinkles Cupcakes after my friend Lauren told me about their cupcake ATM, and I heard they did a gluten free red velvet cupcake!
We headed inside and I enjoyed my red velvet cupcake while Steve had a non-gluten-free peanut choc cookie. The cupcake came with a little sugar 'G' on it and it was delicious!
It was probably the most moist (shudder, I hate that word!) cupcake I've ever had and there was so much frosting which was amazing, but not too sickly. Worth a visit.
Front Street Pizza
80 Front Street, Brooklyn
If you're debating visiting Brooklyn, DO IT, not only for the amazing views and cool, laid-back vibe, but for Front Street Pizza and the best gluten free pizza I've ever had!
Big words, I know, but it was incredible! Front Street Pizza is in the DUMBO section of Brooklyn and only a couple of minutes from the Brooklyn Bridge.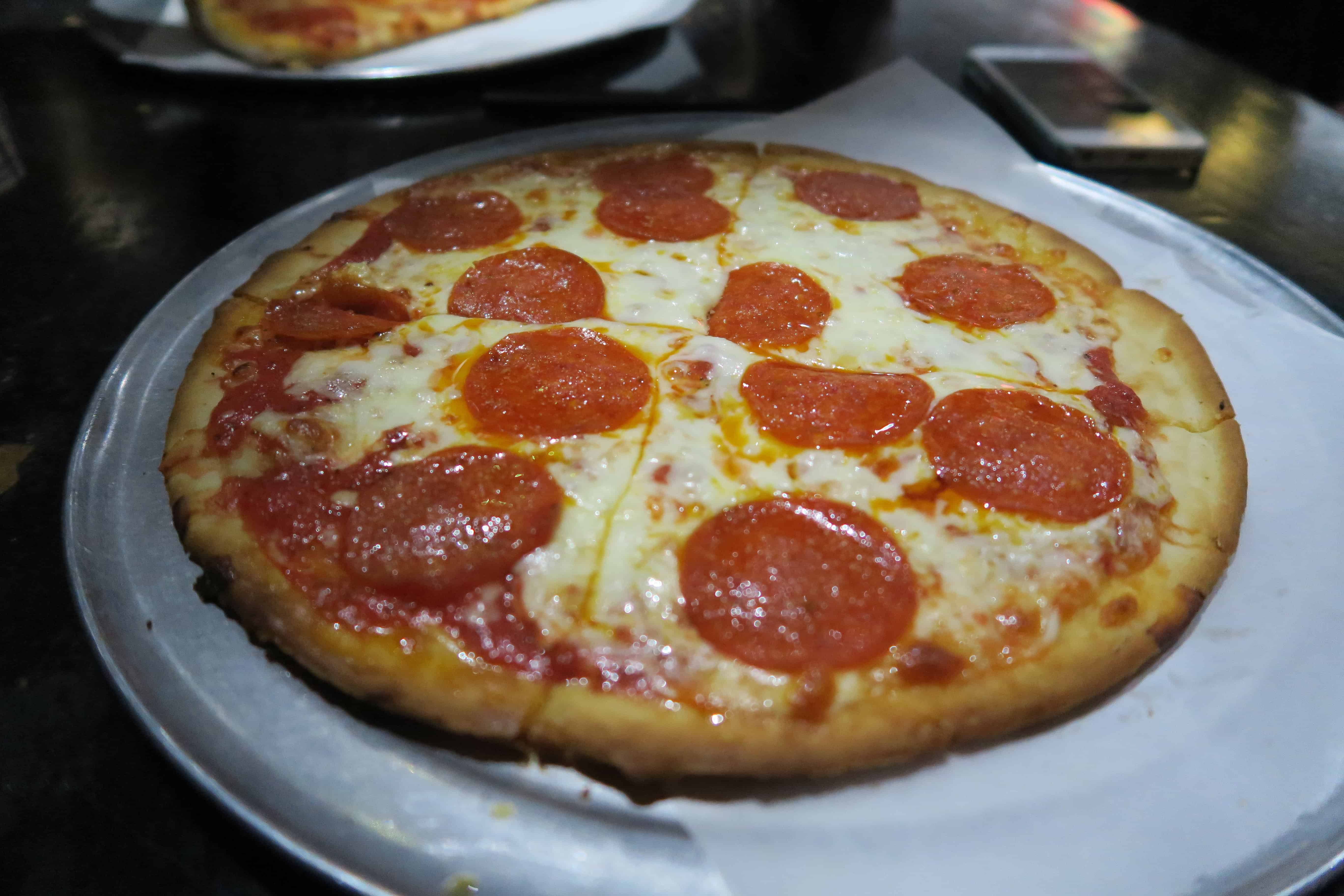 You can order 'normal' pizza by the (giant) slice, but gluten free people get their own 'pie'. I had pepperoni, of course, and it was the crispiest, nicest thin base with heaps of topping. It was so incredible and the surroundings are cosy and fun too - I can't wait to go back one day.
Senza Gluten Free
206 Sullivan Street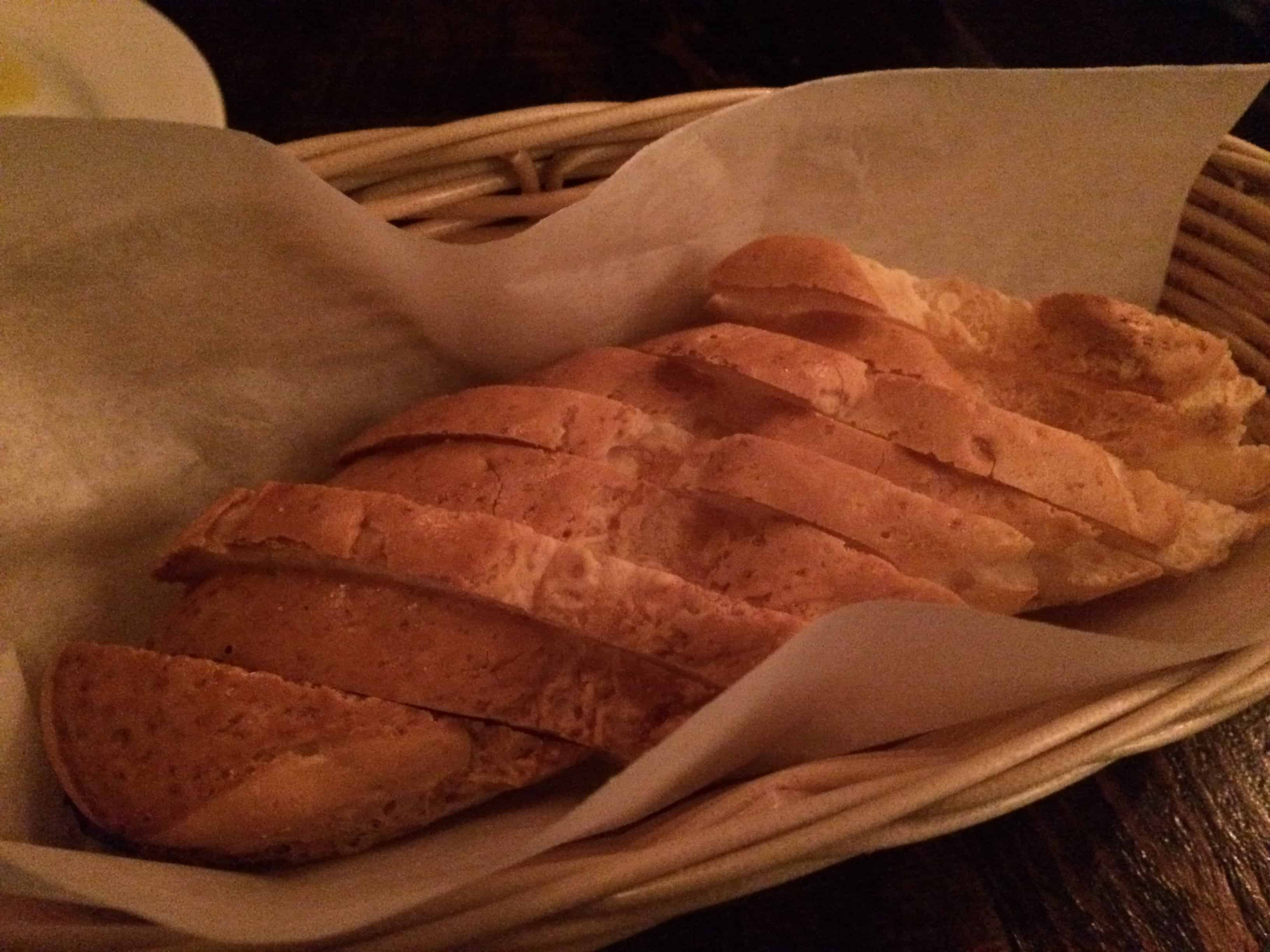 This is a 100% gluten free restaurant and somewhere that was on the bucket list before I even stepped off the plane! It's a cute little Italian restaurant where EVERYTHING is gluten free! From the bread baskets to the pasta, you can have everything on the menu.
The Melt Shop
135 W 50th Street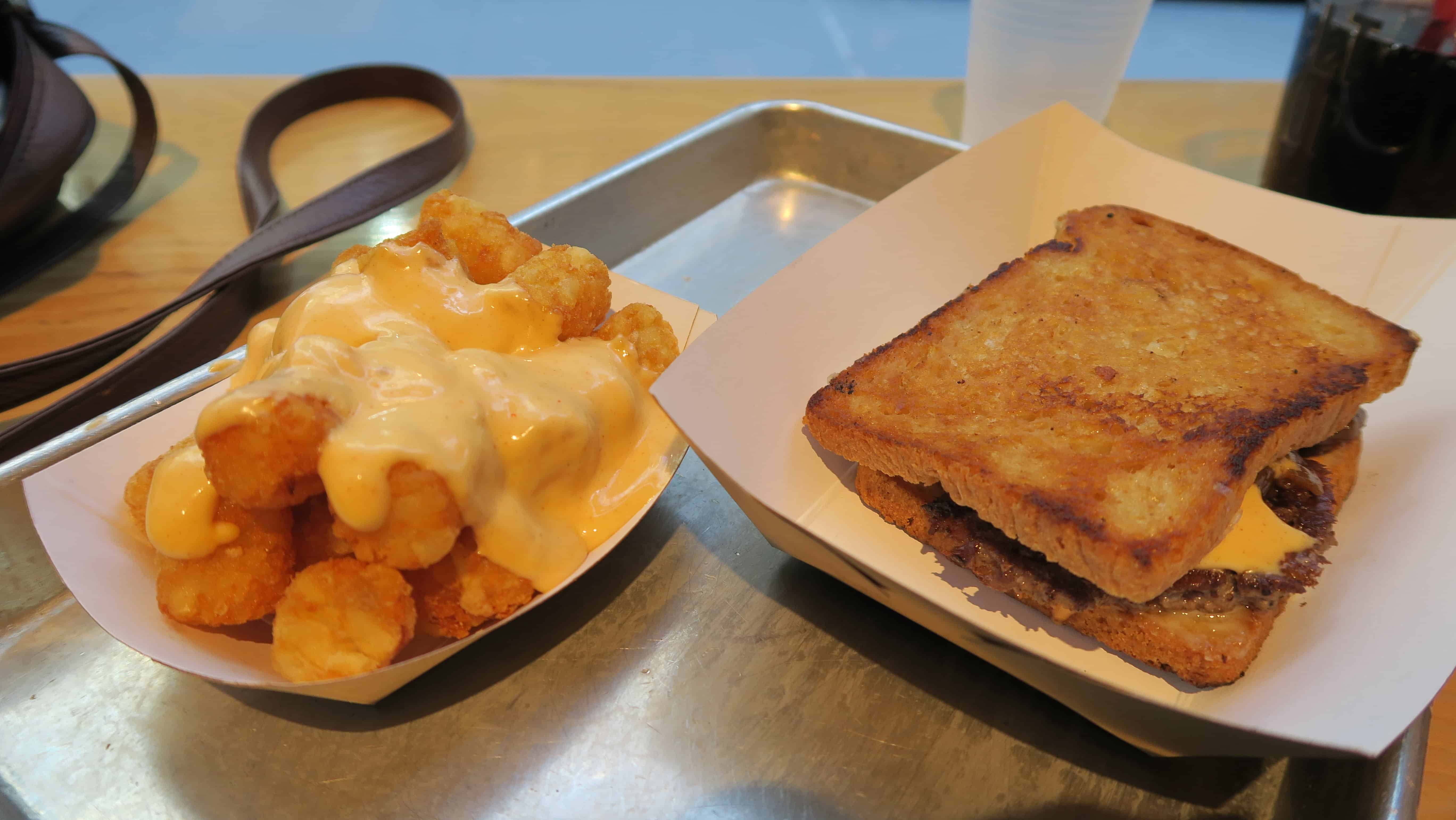 The Melt Shop was our last stop before the airport and was certainly worth the wait! It's a grilled cheese restaurant and it was INCREDIBLE. I had the Cheeseburger gluten free melt and some Tater Tots which were soooooo good.

More advice on gluten free New York
There are SO many more places we didn't get to visit, and there are some great resources which really helped me while in New York. These were:
Have I missed somewhere epic from the list? What's your favourite gluten free eatery in New York? Comment below and let me know or share your photos on my Facebook, Twitter or Instagram pages. You can also subscribe to my Youtube channel and watch my whole Vlogmas series here.