This post may contain affiliate links for which I earn a small commission at no extra cost to you. For more info, check out my Disclosure Policy. Thank you for your support!
This is your official warning that it's ONE WEEK UNTIL PANCAKE DAY!
I never really used to be a fan of pancakes but for some reason this year I have become mildly obsessed with them! I'm regularly seen posting my pancake stacks on my Instagram and I love coming up with new variations and toppings to go with them.
https://www.instagram.com/p/BQw60GklOBS/?taken-by=gfblogger
In the run up to Shrove Tuesday (which is Feb 28 this year) I'm going to be sharing with you some of my favourite gluten free pancake recipes. Starting with these which are a staple in my diet - my banana protein pancakes.
These are SO simple to make and they only use four ingredients - Protein Pow's vegan protein all purpose cooking mix (actually obsessed with it), a banana, eggs and cinnamon. And that's it! Can you believe it only takes a few minutes to make them and they taste INCREDIBLE?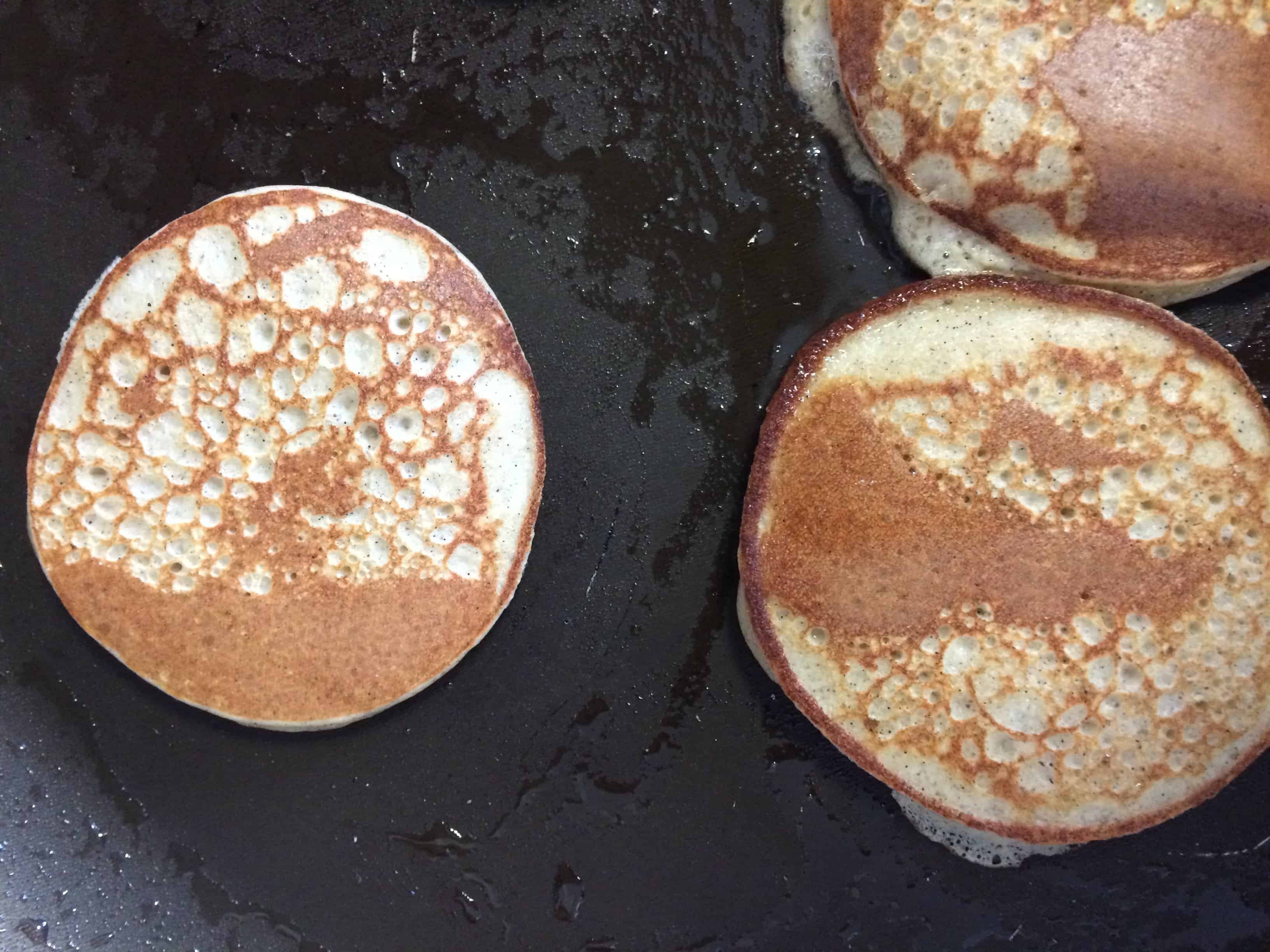 They are so light and fluffy and they make great American-style pancakes. I decided to top mine with some natural yoghurt, a dollop or two of Hawkshead Relish raspberry and vanilla jam, and some Sweet Freedom Choc Shot, for the perfect sweet treat!
If you make these pancakes let me know how you top them - I'd love some more inspiration ahead of Pancake Day as I'm trying to think of some new ideas!
Yield: 1
Gluten free banana protein pancakes
Gluten free, dairy free and perfect for a macro-friendly pancake treat.
Ingredients
1 ripe banana, the riper, the better!
2 eggs
30 g Protein Pow vegan all purpose cooking mix
½ tsp cinnamon
Coconut oil for frying
Instructions
Add all of the ingredients to a blender/food processor and whizz it up until smooth. If the batter is too thick you could add a little almond milk to loosen it up.
Heat the coconut oil in the frying pan and add the mix, a little at a time, to create small pancakes. Fry on each side for about 45 seconds and flip, frying for the same amount of time on each side.
I can normally fit about four in a pan in one time so I transfer the cooked pancakes onto an oven proof dish and keep them warm in a a very low oven, until they are all ready.
Serve up with the toppings of your choice! Another favourite of mine is maple syrup and banana, or classic honey and lemon – there are so many options!
If you want to, you can also make these pancakes with exactly the same ingredients, minus the protein powder. The mixture is a lot runnier so you need the pan quite hot to avoid it losing shape, but they turn out something like this...
What are your favourite gluten free pancakes recipes and toppings? I'd love to see your pancake stacks on Facebook, Twitter or Instagram. I can't wait to see what you come up with - make sure you tag me!
Want to pin this gluten free protein pancake recipe for later?