This post may contain affiliate links for which I earn a small commission at no extra cost to you. For more info, check out my Disclosure Policy. Thank you for your support!
As a child, the only time I was allowed to eat chocolate cereal was when we camping. Back in the days before I was diagnosed with coeliac disease, camping meant buying multipacks of cereals and my brother and I would always fight over who got to eat the sugary-est, chocolatey-est cereals - ending the trip sadly tucking into soggy cornflakes because the cocopops were all gone!
I used to absolutely love cereal of all kinds, but this became a bit trickier since I was diagnosed with coeliac disease. The cereal aisle pretty much became a no-go area, and although a lot more brands have launched gluten free cereals since I 'grew up', there's still a long way to go.
Luckily, cereal giant Nestlé is on a mission to change this.  When they contacted me to tell me about their gluten free coco rice and rice pops, I had to give them a try and relive those childhood days. Luckily for me, this time I wasn't in a rain-battered tent, but the comfort of my own kitchen!
As soon as I tasted the coco rice it took me right back! They tasted just as I remember my favourite chocolatey cereal! The rice pops were equally as good - and it was really nice to be able to tuck into a bowl before bedtime - I always used to love cereal as a bedtime snack over breakfast any day!
I really loved the fact the packaging was so refreshingly 'normal' as well. It didn't look at all out of place in the cupboard with the other 'gluteny' cereals and it was nice not to feel segregated. I always hate when free from food looks to 'free from' - if you get what I mean!?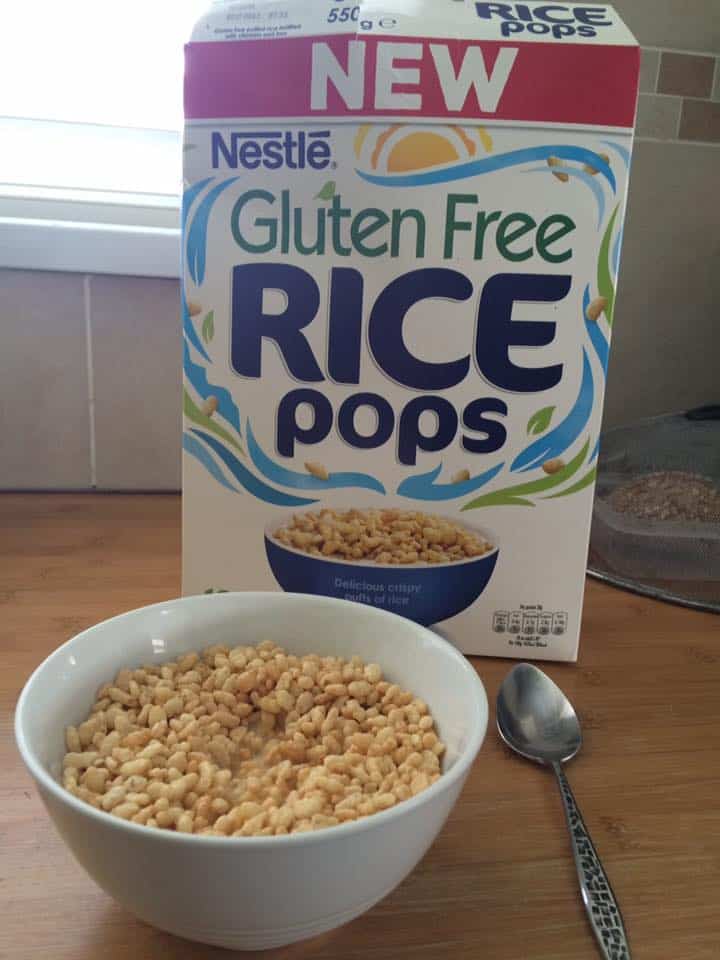 And it seems that is what Nestlé is going for too.  Sarah Johnson, marketing manager at Cereal Partners UK (who make and distribute Nestlé cereals) says: "We know that more and more people are seeking gluten free options year on year, yet to date, taste and choice, has been limited.
"Our ambition wasn't to create a completely new gluten free cereal variant. We know people love cereals, so we wanted to give people the cereals they know and love, but without compromising on taste and without breaking the bank."
The Nestlé Gluten Free Rice Pops and Coco Rice are available at Tesco, Sainsbury's and Ocado, RRP £2.49 a box. And they are also rebranding as GoFree, which includes gluten free corn flakes and gluten free honey flakes too. I urge you to give them a try!
This post has been sponsored by Nestlé. If you'd like a chance to win a hamper of these gluten free cereals visit my Facebook page here and enter the competition on my pinned post before 7pm on Friday, May 27, 2016. Good luck!