This post may contain affiliate links for which I earn a small commission at no extra cost to you. For more info, check out my Disclosure Policy. Thank you for your support!
I love a good gluten free pasta dish but sometimes I just cannot be bothered to cook - and that's where it's always helpful to be able to find a coeliac-friendly ready meal.
Feel Free is hoping to fix that problem by bring an authentic taste of Italy from your freezer to your dinner plate in five minutes. The range of pasta dishes come frozen and are great for those nights when you're desperate for some comfort food but are just too exhausted to cook. So pretty much every night for me!
They say about their meals:
Made in Italy, the range gives free from consumers an authentically Italian taste free from gluten and wheat. The dishes are supplied frozen and make a great quick and tasty meal for busy weekdays.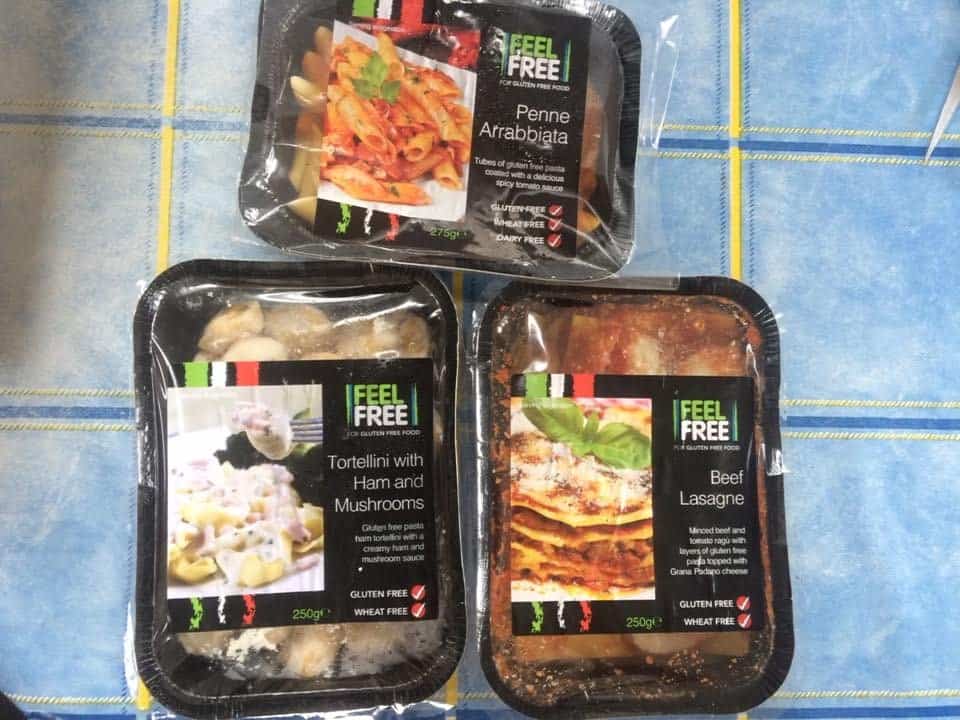 When Feel Free contacted me to ask if I'd like to try some of their range, I was keen. They looked pretty tasty on their website, and the range includes seven dishes: beef lasagne; beef cannelloni; vegan lasagne; spinach and ricotta ravioli; ham and mushroom tortellini; penne arrabbiata; and penne with tomato and basil.
All of them sounded pretty tasty, so I was pleased when the beef lasagne, penne arrabbiata and ham and mushroom tortellini dropped through my door. Here's what I thought of them...
Gluten free penne arrabbiata
This was the first of the three meals I tried and it smelt gorgeous. The portion sizes were pretty good - I think I would usually serve this with a side salad but I was in a bit of a rush so I opted for a sprinkling of parmesan cheese instead!
This was a nice and simple pasta dish which would suit even the fussiest eater - a simple tomato sauce with a tiny kick and plenty of flavour, I was pretty please with this one. It's also the only one of the three I was sent that is dairy free as well as wheat and gluten free.
Gluten free ham and mushroom tortellini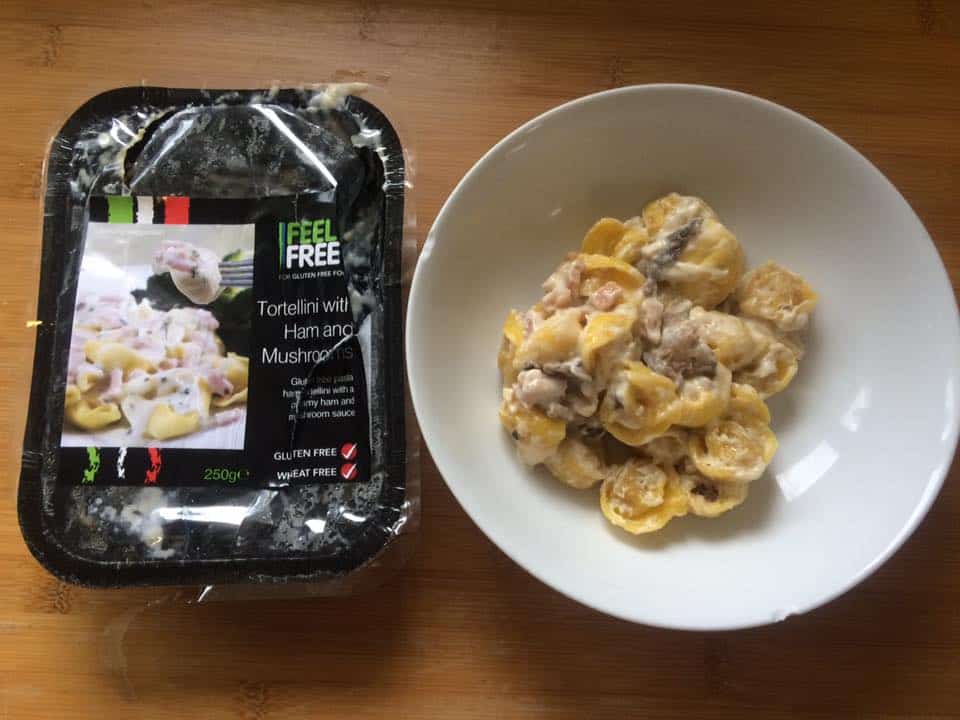 This was the dish I was most looking forward to out of the three as I much prefer creamy pasta dishes! This seemed a slightly smaller portion but probably higher in calories than the last! It smelt delicious as it heated up and I was excited to give it a go.
I really enjoyed this - it wasn't too heavy and the salty ham balanced out the creamy sauce really well. There was a lot of flavour to the sauce and it was really nice to have some different shapes of pasta, as most of the gluten free varieties are either fusilli or penne.
Gluten free beef lasagne
Please excuse the terrible photography as I was eating this one in a rush - which proves exactly what these meals are perfect for! It was so nice to be able to zap this in the microwave and eat a decent meal before having to run out of the door again.
The beef lasagne was really nice - it was pretty saucy but to be honest I like my pasta like this, thought it may not suit everyone. There was a good balance of Bolognese sauce with a cheesy twist too, and I really liked it.
You can get your hands on the full Feel Free frozen meals range by visiting their website here.